RAMADHAN FOOD PACK
Feed an entire family for one whole month for just £35! Give monthly if you wish to support them throughout the year and protect yourself and yourself from adversities and harm through regular sadqah. The food pack consists of the following items:
Update: Our Ramadhan Food Pack 2021 Project is now complete. We are now focusing on providing monthly food packs to these same poor families until next Ramadhan.
> For Multiple Packs Click Here
Sadqah Fitr is Wajib and must be paid before Eid. The Sadqah is given to the poor so that they can also celebrate Eid.  It is £5 per person. If you have not already, pay as soon as you can so that we can send it to those in need, in time for Eid.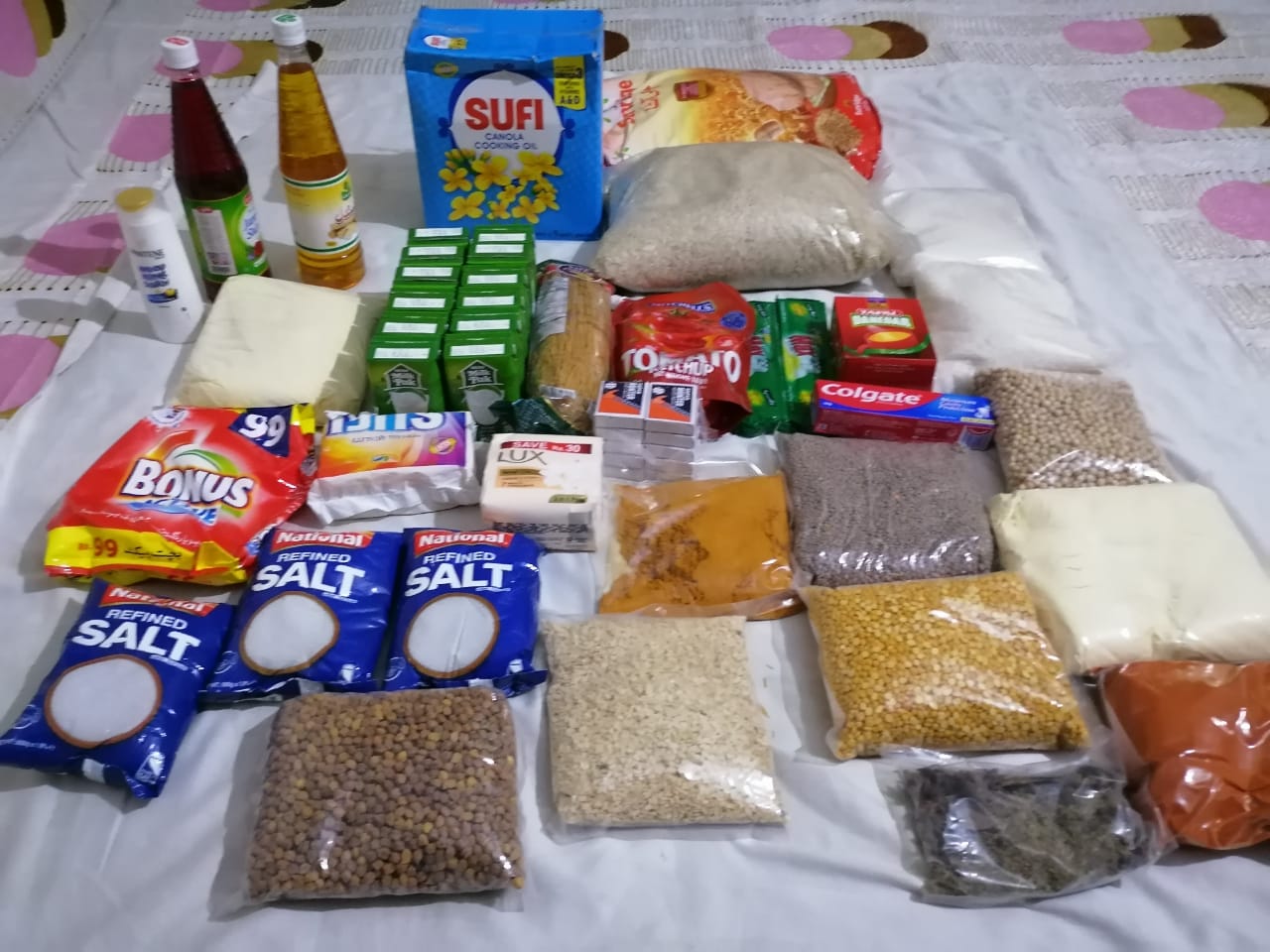 APRIL 27TH UPDATE:
Our second batch of food packs was delivered today. See collage image below:
APRIL 17th  2021 UPDATE:
Our firtst batch has already been packaged and picked up! InshAllah next bacth to be prepared within 15 days!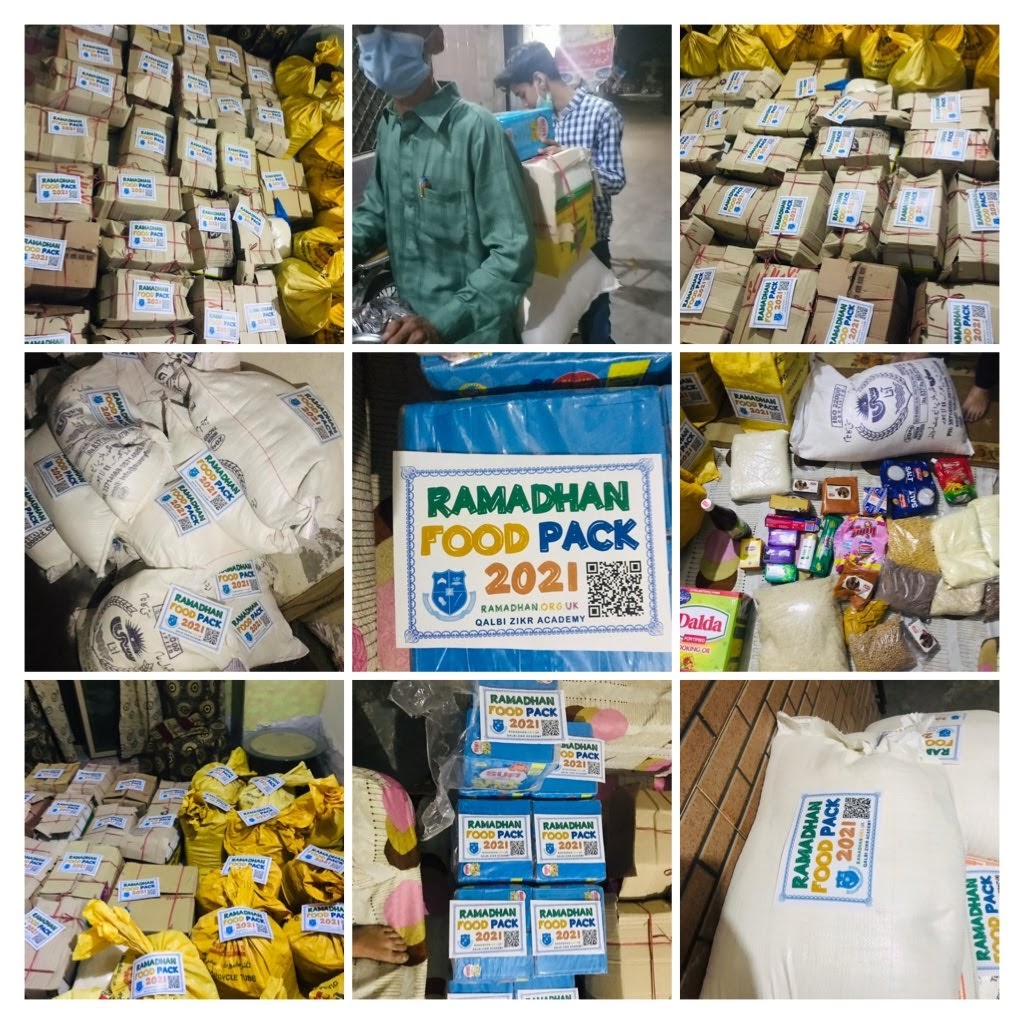 Food & Drink
1. Flour 20 kg
2. Rice 5 kg
3. Dates 2kg
4. Milk Pack x12
5. Cooking Oil 5 kg
6. Sugar 3 kg
7. Salt 3 packets
8. Gram/Besan Flour 2 kg
9. Red Lentils 1 kg
10. Black Chickpeas 1 kg
11. White Chick Peas 1 kg
12. Bengal Gram Split 1 kg
13. Urad / Daal Maash 500g
14. Vermicelli 250g
15. Red Chilli Powder 500g
16. Tumeric 250 gram
17. Ground Spices – Gharam Masala 250g.
18. Tapal Tea 250g
19. 2 Bottles of Cordial Drinks
20. Tomato Ketchup 1kg
Non Food Items:
1. Tooth paste x1
2. Shampoo x1 bottle
3. Washing Powder 1kg
4. Clothes Soap x2
5. Dish Soap x2
6. Hand soap x3
7. Matchbox x5
We will be distributing the first food packs to poor families in Pakistan just before Ramadhan starts. These families are extremely poor. Living off just 20p per day including widows and orphans.